Wysiwash hand sprayer
Item #:
32-052
Price:
Sale Price:

$142.50

$129.75



Ship Qty:
1 EACH
Catalog Page:
75
Ship Weight:
2 lbs.
WYSIWASH SPRAYING SYSTEM
— Clean and disinfect using chlorine caplets and your water hose. Ideal for locker rooms, pool decks and general facility maintenance needs. Eliminates algae, bacteria and viruses all while washing dirt away. It does not require rinsing after applying the product.
Calcium Hypochlorite caplets last up to 3 hours and are ordered separately.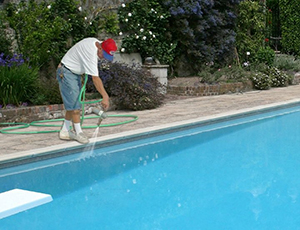 Wysiwash hydro body
$85.50

Wysiwash, 9 caplets

$65.50




$45.50

Wysiwash caplet container
$16.25

Wysiwash flow control handle
$15.25

Wysiwash male/female quick connector set
$14.25

Wysiwash pivot connector
$13.25

Wysiwash female quick connector
$9.75

Wysiwash zinc-coated adjustable spray nozzle
$8.75

Wysiwash male quick connector
$7.75

Wysiwash hydro seal
$1.00